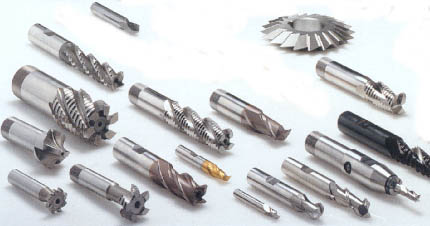 Gerfa Tools deliveres a wide range of HSS-E cutters such as; slot drills, end mills , roughing cutters, steptooth cutters, angel cutters, shell end mills, side and face milling cutters, etc. Standard coating TiALN, other coatings on request.
These can all be found in our Gerfa Cutter Catalogue, which can also be watched on-line.
---
GERFA SPECIALS
Because we are a manufacturer, one of the advantages we can offer our customers is the possibility of producing specials.
Modifying a standard tool according to your wishes can be done without loss of time and the direct communication with the manufacturer itself reduces the chance of misunderstandings.
Furthermore, we can produce special tools out of HSS-E material, carbide or a body with carbide tipped cutting edges.
For more information please contact Mr. A.J. (Albert ) Draaijer.
tel. +31 578 570702
fax +31 578 575444
e-mail: info@gerfa-tools.nl